Wildflowers Series
The series was undertaken for the exhibition at the The Atrium Gallery, Bexley Wing, St. James's Hospital, Leeds, from August to October 2014. Further details can be found here.
"A decorative, joyful response to the subject matter using brightly coloured oil pastel and crayon."
The organic shapes and forms of the "Wildflowers" Series, drawn and painted to create intensely colourful images that have areas of detail contrasted with open areas of pure colour and texture, aim to stimulate patients, staff and visitors alike in a life-enhancing celebration of the natural world. The series comprises initial sketches, acrylic on boards and limited edition giclée prints."
"These paintings use the colours, shapes and forms of wild flowers, the often overlooked beauty of the everyday and the commonplace. As the paintings developed, I was increasingly conscious of the space in which they would be exhibited. This beautiful light-filled space and the nature of the building we are in are far from ordinary and like the people who pass through this way, all extraordinary for many reasons. The aim is to provide patients, staff and visitors, with a life-enhancing celebration of the natural world and a chance, perhaps, to look again at the ordinary and wonder."
Commission from sales (25%), and any commissions undertaken as a result of this exhibition, went to Yorkshire Cancer Centre to fund specialist medical equipment, research and development, and arts and environmental projects within the Bexley Wing to continually enhance patient experience.
This exhibition was dedicated to the memory of Roger Pearce Moore (30.7.1936 – 6.7.2009) who passed away in July 2009, and to give thanks to the staff at the Bexley Wing for their care and professionalism.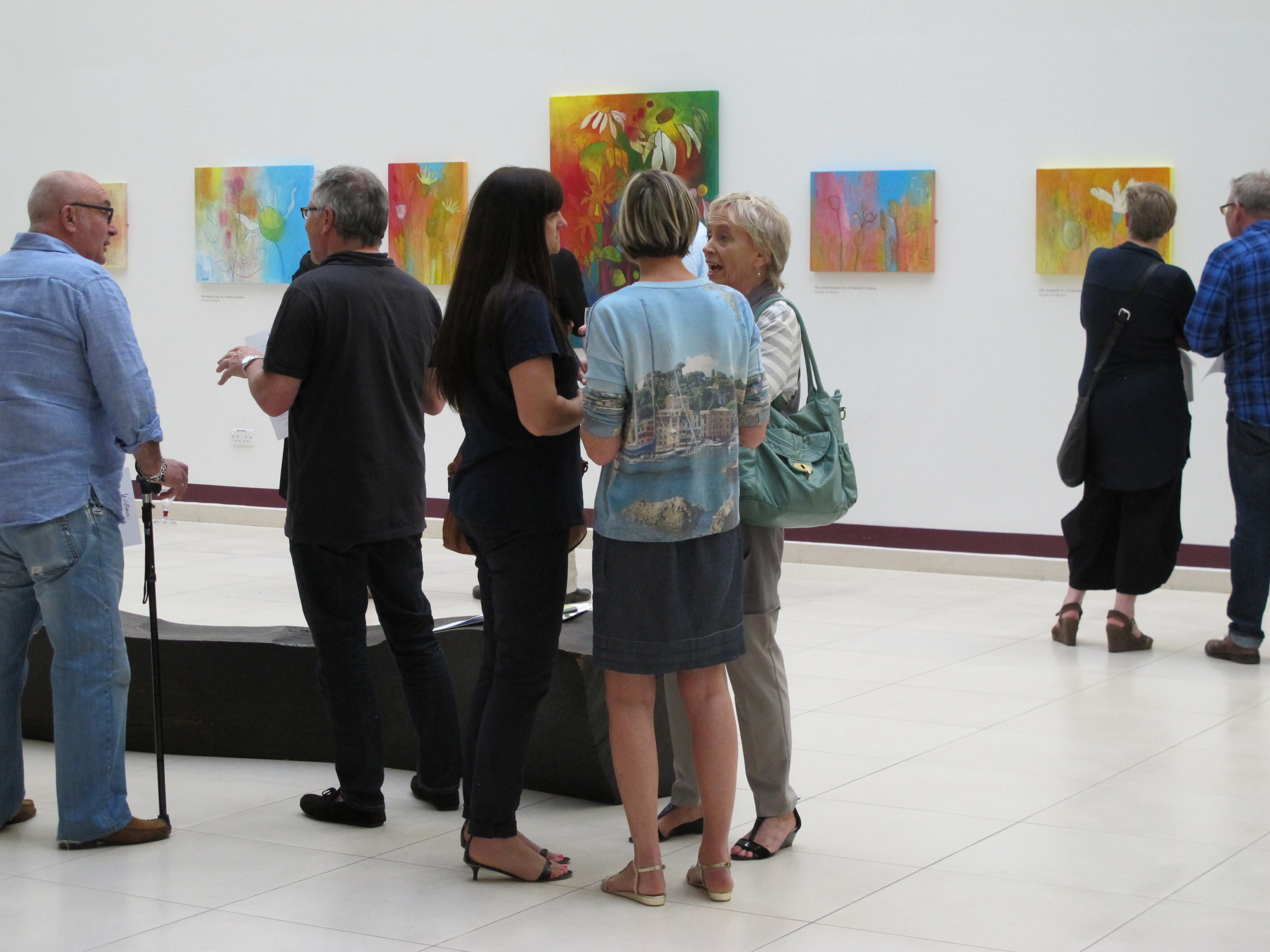 The images below show the original sketches, limited edition giclée prints, progressing to the acrylic on board pieces. Many of these pieces are now displayed at galleries in Yorkshire.